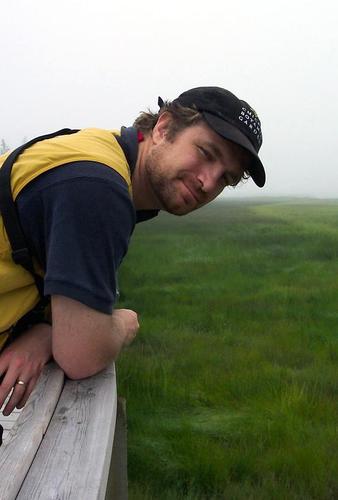 I am a botanist and conservation biologist working for Agriculture and Agri-Food Canada at the Central Experimental Farm in Ottawa. My work focuses on understanding and protecting plant diversity, particularly crop wild relatives, wild harvested species, and species at risk; and managing invasive species. My work combines field and herbarium study, taxonomy, population genetics, distribution modeling, and flow cytometry.
Current projects include:
Evaluating the invasion history of alien plants in Canada, in order to better understand their current distribution and future impact under climate change.

Assessing the environmental distribution and genetic diversity of wild harvested berries in Nunatsiavut (Labrador), in support of developing management strategies to conserve and enhance the productivity of these plants as Inuit food resources.
Past projects include:
I was trained in botany, ecology and plant systematics, at the University of Guelph (BSc 1996) and McGill University (PhD 2007). I was Field Botanist and Herbarium Curator at Royal Botanical Gardens (Hamilton, Ontario), and Assistant Professor of Botany at Eastern Kentucky University (Richmond, Kentucky) before joining AAFC in 2011. I am an adjunct professor at Carleton University, and supervise graduate students in the Ottawa-Carleton Institute of Biology.
This is my personal website, and the views expressed here are my own.
More info: